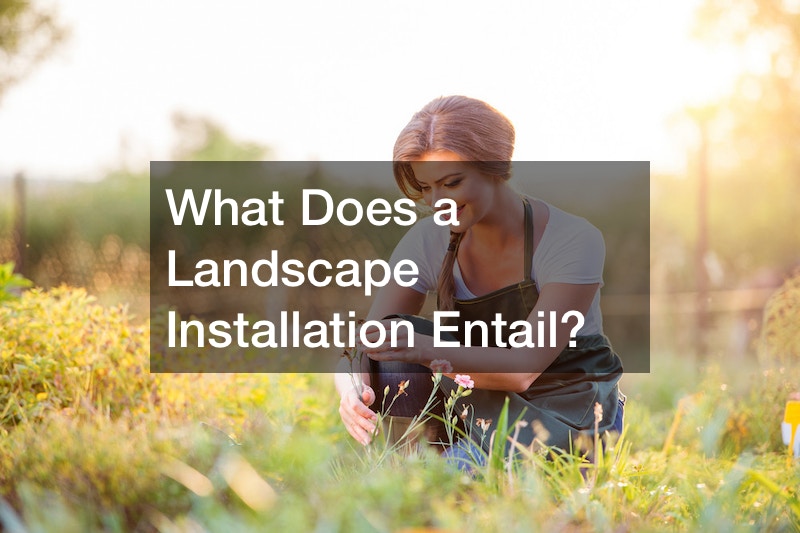 Landscape installation services involve the creation and maintenance of outdoor spaces such as gardens, lawns, and other landscaped areas. These services typically include the design, planning, and installation of various elements such as plants, trees, shrubs, and other greenery, as well as hardscaping elements such as walkways, patios, and retaining walls.
Landscape installation companies often work with clients to create custom designs that suit the specific needs and preferences of the property owner. This may include incorporating elements such as water features, outdoor lighting, and other special features to enhance the overall aesthetic of the space.
The process of landscape installation typically begins with a consultation, during which the landscape designer will meet with the client to discuss their vision for the space and gather information about the site. Then, they will create a detailed design plan, which is then used to guide the installation process.
Landscape installation companies typically employ skilled professionals, including landscape designers, horticulturists, and construction workers. They work together to ensure that the installation is both functional and beautiful.
Even after installation, many landscape companies also offer ongoing maintenance services to keep the space looking its best, such as regular lawn care, pruning, and trimming of plants.
Overall, landscape installation services are a great way to enhance the beauty and functionality of outdoor spaces. They can be used to create stunning gardens, inviting outdoor living areas, and other features that can be enjoyed for years.
.